El Paso's Only Social Media Photo Booth
#InstaBooth
To Book yours, click here.
What is everyone else capturing on your big night that your photographer is missing out on? The #InstaBooth allows your guests to automatically print their Instagram & Twitter pics LIVE at your party! For our non-social media guests, they can even email the photos to us with instant printing capabilities! Guests get their print outs of their memories from your special day! You can even choose to put those prints into a special keepsake album! Simply pick your own special #Hashtag for your event, and we take care of the rest!!
It's simple!
Pic!
#Hashtag
Print
Who is this for?
Businesses: Make your Grand Opening or Special Event into a night instant followers and Likes on your social media pages!! Great way to increase your social media activity!
Weddings: Can't afford to lose out on the memories that your guests are creating? Options include a LIVE #hashtag slideshow at your party, building a keepsake album, double prints, an online gallery, usb with all images, dedicated camera station for those without social media, and as always a custom template to celebrate the BIGGEST day of your life!
Quinceanera & Sweet 16: Throw the event of the century! Set the trend by using #InstaBooth and be the talk of your school on Monday! #SheHadWHATatHerParty????
Special Parties: No event is too large or too small! Get in on the action today!
Unlimited & High Quality 4x6 Prints (Not Strips!)
Attendant
Customizable Template For Prints
Special Add-Ons
LIVE! Slideshow…………………………………………………………$150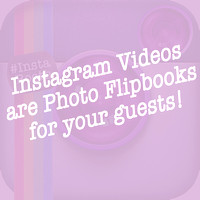 Keepsake Album with ALL Prints…………………………… …….$200
All images on USB delivered to you THAT NIGHT! …………… $150
Additional Camera Station for those sans-camera……………$200
Unlimited Flipbooks from Instagram Videos..………………….$150/hour
Rates
2 Hour Station…………………………………………………..…..$499
To Book yours, Click Here.